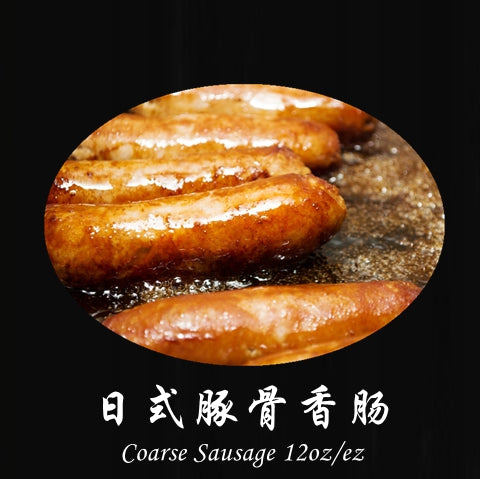 Japanese Casting Sausage 日式黑豚香肠
近四个世纪以来,最美味的猪肉来自伯克郡品种的猪。 伯克郡的优越口味使它被誉为"黑猪",是从美味烤排骨到潮湿美味的火腿的理想选择。 伯克郡猪肉以多汁,美味和柔嫩的完美结合而闻名。 一种口味,您将了解为什么这种肉类通过时间的考验仍能保持其流行性。 立即尝试我们的伯克希尔猪肉,发现您所缺少的所有自然风味。
熟练的屠夫手工修剪,以确保完美的风味。我们的伯克希尔猪肉味道鲜美,多汁。 除了您最喜欢的添加物,您还准备好享受令人难忘的用餐体验。
For almost four centuries the most flavorful pork has come from the Berkshire breed of hogs. Known as the "black pig" to many, the superior taste of Berkshire makes it the ideal choice for everything from tasty barbecued chops to moist delicious hams.  Berkshire pork is famous for the perfect combination of juiciness, flavor and tenderness. One taste and you'll see why this line of meats has retained its popularity through the test of time. Try our Berkshire pork today and discover all the natural flavor you have been missing.
All trimmed and packed to the industry's highest standards. Our skilled butchers hand-trim for perfect flavor.Our Berkshire pork is flavorful, tender, and juicy. Along with your favorite additions, you are ready for a pleasurable and memorable eating experience.
Storage 储藏
Keep in fridge Please keep in the refrigerated, good in 60 days after received,or follow the instruction on the package. 产品在冷藏60天,或遵循保证提示的保质期。
Instruction 食用方法
The item is fully cooked and ready to enjoy it; or reheat it. 产品为熟制品,开袋即食;,或根据个人需求加热烹饪后使用。
Cut the product into thin slice and fry with other vegetables. 将产品切成薄片,与其他蔬菜一起烹饪。
Steam the product together with Steam rice. 将产品与蒸米饭一起蒸制,或与米饭搅拌使用。
ALLERGY DISCLAIMER
For those with allergies, cross-contact with other foods (like wheat, soy, milk, eggs, peanuts, tree nuts, fish, and, shellfish) may occur and our ingredient information may not always include such foods. We will always make the best effort possible to communicate all of the foods used in our meals.